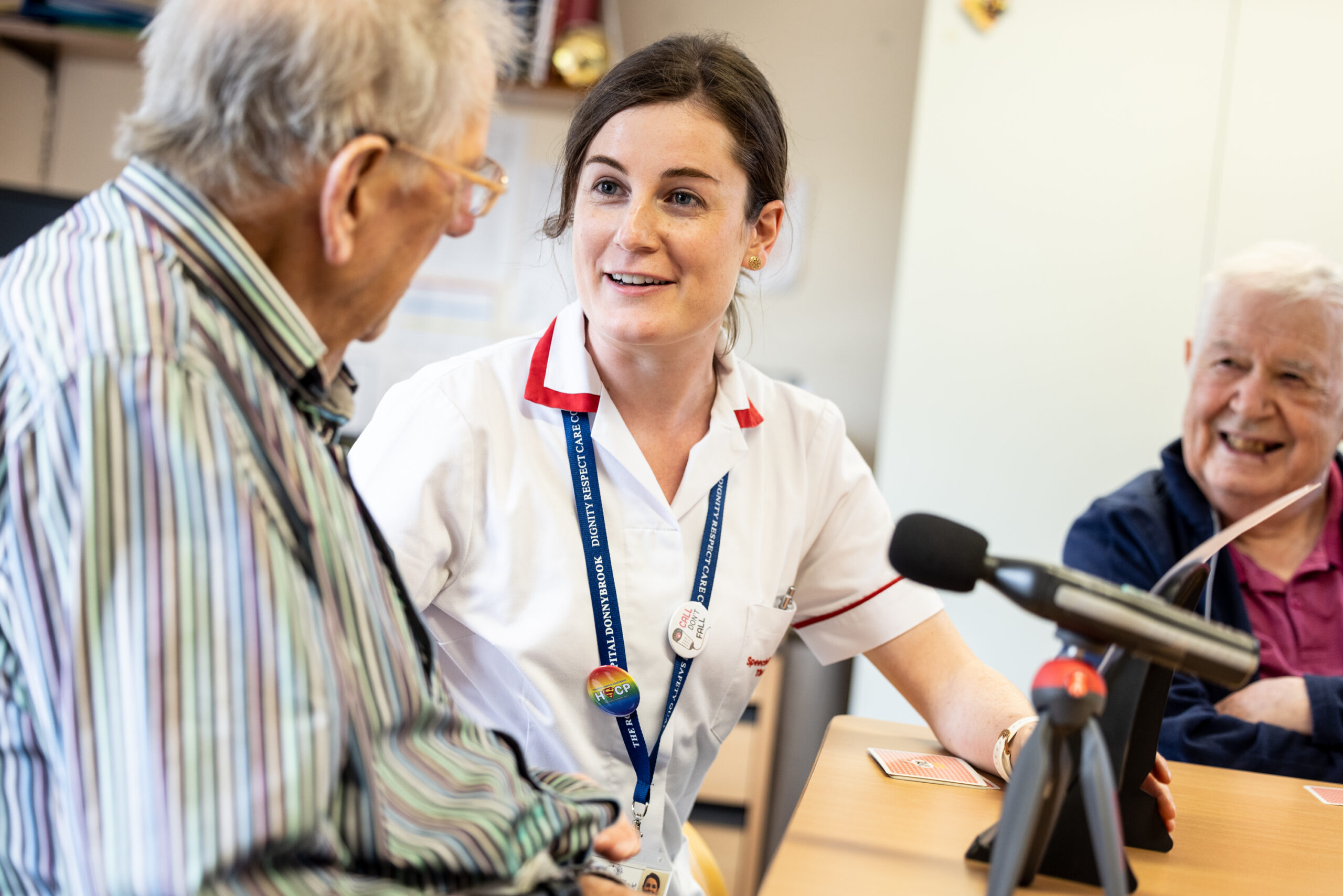 Speech & Language Therapy
The Speech & Language Therapy service provides assessment, treatment and support to people who experience difficulties in any of the areas of communication (including speech, language and voice), eating, drinking and swallowing. The service includes:
Individualised assessment.
Patient-/resident-guided treatment. We employ a variety of evidence-based methods to support each person to achieve their goals and maximise their ability to function and participate in their lives in ways that matter to them. Treatment may include individual and/or group therapy sessions.
Exploration of augmentative and alternative communication (AAC) where appropriate.
Collaboration with all those involved in supporting the patients'/residents' to meet their goals.
Provision of education and support to our multidisciplinary colleagues.
Promoting a hospital culture that supports better access to information, choice and inclusion for people with communication difficulties.
The Speech & Language Therapy Department also facilitates the training of Student Speech & Language Therapists by providing clinical placements.
For further information, contact Rosanne Staveley, Speech & Language Therapist Manager on 01 4066642 or [email protected]